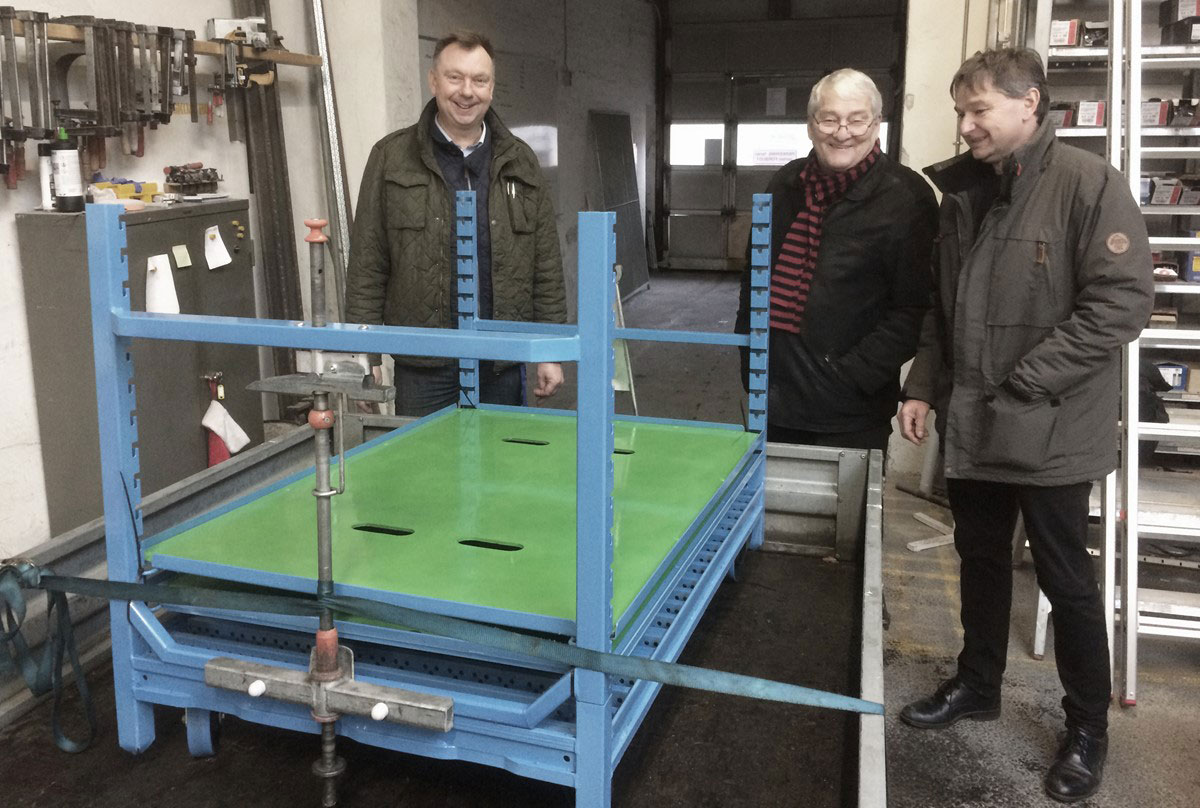 The spotlight is on the trolley of the future as UNI-TROLL EUROPE goes to IPM and launches its new M4 product.
With the right trolley, an employee can save threeminutes of work time per trolley per day. That means a trolley pays for itself after just one year of use. This could be a relevant investment for many in the horticultural sector, and UNI-TROLL is delighted to be part of the IPM trade fair with the opportunity, among other things, to discuss the trolley solutions of the future with business partners and customers.
"We're introducing a mock-up of our brand-new M4 trolley, which we have high expectations for. It's based on the same module dimensions as the M2 and M3, and we see plenty of scope for creating a cohesive logistics solution using the same trolleys from the growers into the lorries and all the way out to the stores," explains Søren Bøgede Andersen, CEO of UNI-TROLL EUROPE.
The IPM 2019 trade fair takes place in Essen, Germany, from 22–25 January. With 1,564 exhibitors, 45 nations represented and 54,000 visitors, the focus will be on development and innovation in the green sector.
Open to co-creation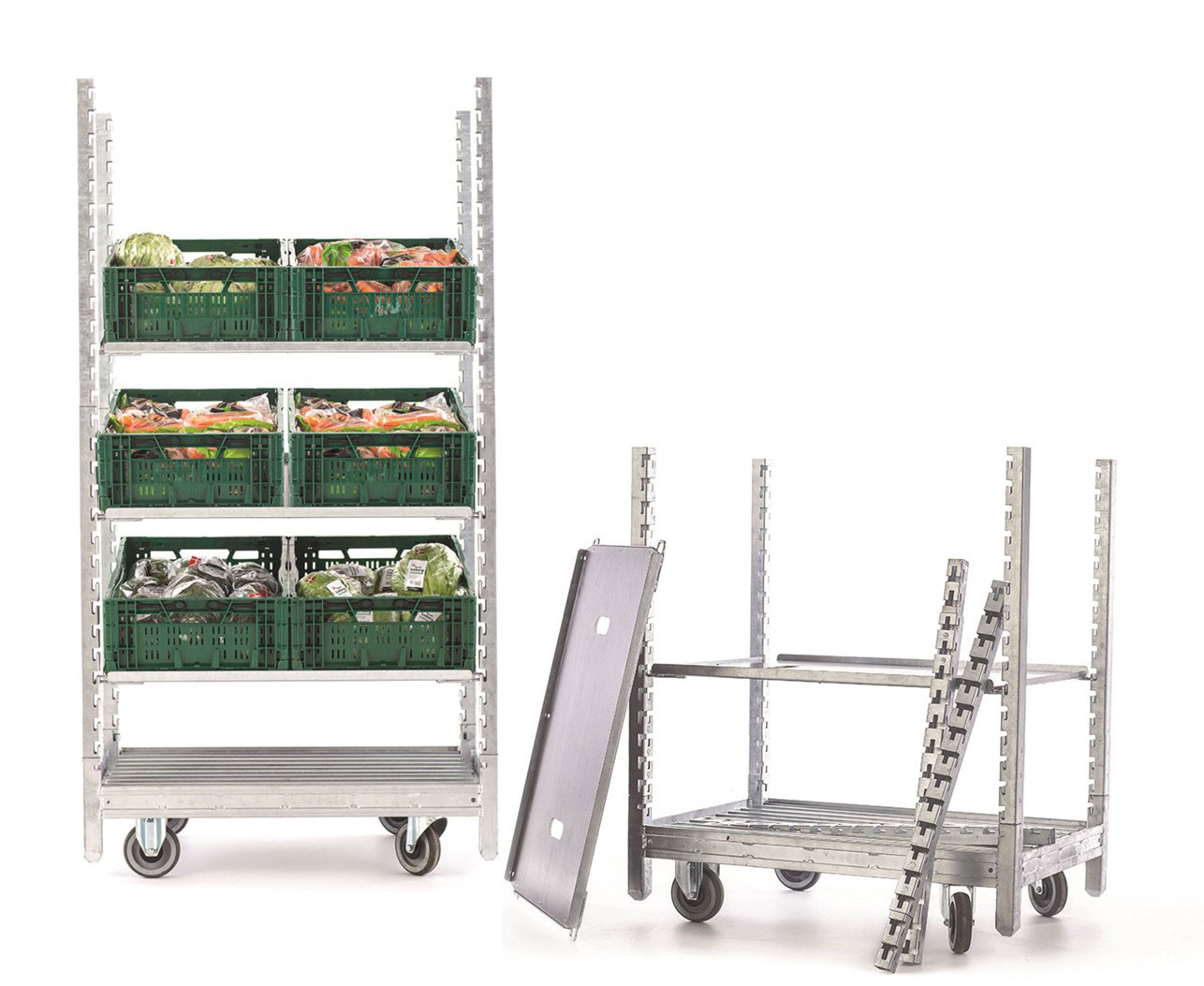 UNI-TROLL EUROPE has a vision of a European and more modern, leading-edge standard for the basic horticultural trolley to facilitate sustainable automation and thus improved and more cost-effective logistics.
"As corporates, we have to take responsibility for thinking along the lines of sustainable solutions. We're all responsible for UN17SDG, and each of us must do our part," says CEO Søren Bøgede Andersen.
But he's well aware that you can't develop the supply chain in isolation. That's why he's so pleased that UNI-TROLL's Trolley M2 was selected to be introduced in Co-Creation Corner at TEKU, on stand D31 in Hall 2. Here, everyone will have the opportunity to contribute ideas, thoughts and questions about more sustainable logistics in the horticultural sector.
In Hall 13 at the IPM Discovery Centre, Trolley M2, is also part of the showcase of new developments by Plantify.eu. Plantify.eu promotes an exciting, brand-new smartphone APP making it easy to send product-offers to potential customers.
"Our vision is a new and sustainable pool solution of trolleys that can be used throughout the value chain from the grower to the wholesalers/sales-organisations to the shops. That will save financial resources and it'll be more sustainable, too," CEO Søren Bøgede Andersen explains.
A new, state-of-the-art pool
"Today, the horticultural cluster uses approximately 7 million trolleys, and if even just a few minutes can be saved in handling time, there's tremendous scope for investing in a new, optimised pool for the benefit of businesses and the environment," Søren Bøgede Andersen continues.
UNI-TROLL EUROPE has selected five specific UN Sustainable Development Goals (UN17SDG) for this forward-looking project to focus on:
Decent work and economic growth
Industry, innovation and infrastructure
Responsible consumption and production
Climate action
Partnerships for the goals
On stand H35 in Hall 6, there is the opportunity to see the different TrolleyM2, M3 and M4 models and to find out how new trolleys can make a difference to the sector.
"We look forward to lots of positive conversations and input so that, together, we can make a difference in the industry we are a part of," Søren Bøgede Andersen concludes. "For 'UNI-POOL EUROPE', we will also open up a booking list where interested, priority users can sign up for the three trolley models on a 'first come, first served' basis. We cannot deliver everything from day one, which is why we believe it's only fair to everyone to enable those who are ready to commit now to place their orders or make a reservation."
Looking forward to seeing you at IPM!