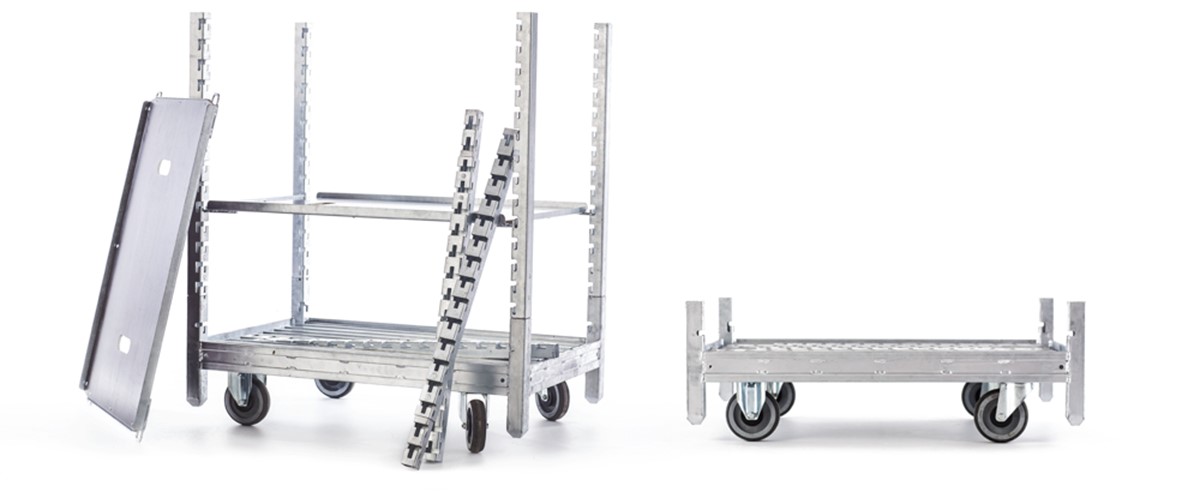 UNI-TROLL's mission statement
To develop and introduce a load-carrier concept: a new trolley (or RTI, Reusable Transport Item) that can optimize logistics, is strongly protectable and copy-proof, and adds value to the users.
The company UNI-TROLL EUROPE is in charge of developing and marketing the concept and the UNI-TROLL brand in relation to the vision and mission statement.
UNI-TROLL's vision
The market needs a universal and unique new modular standard trolley for multiple logistic purposes, operated in unity in many industries and throughout the distribution chain – from producer to retailer – worldwide. The functionality must meet the users' demands – such as handling by robots, low weight, etc.
The new trolley must be very cost-efficient, i.e. as inexpensive as possible to lease, use and maintain over its total lifetime. Investments in RTI and systems for controlling them should be shared by all participants of a supply chain.