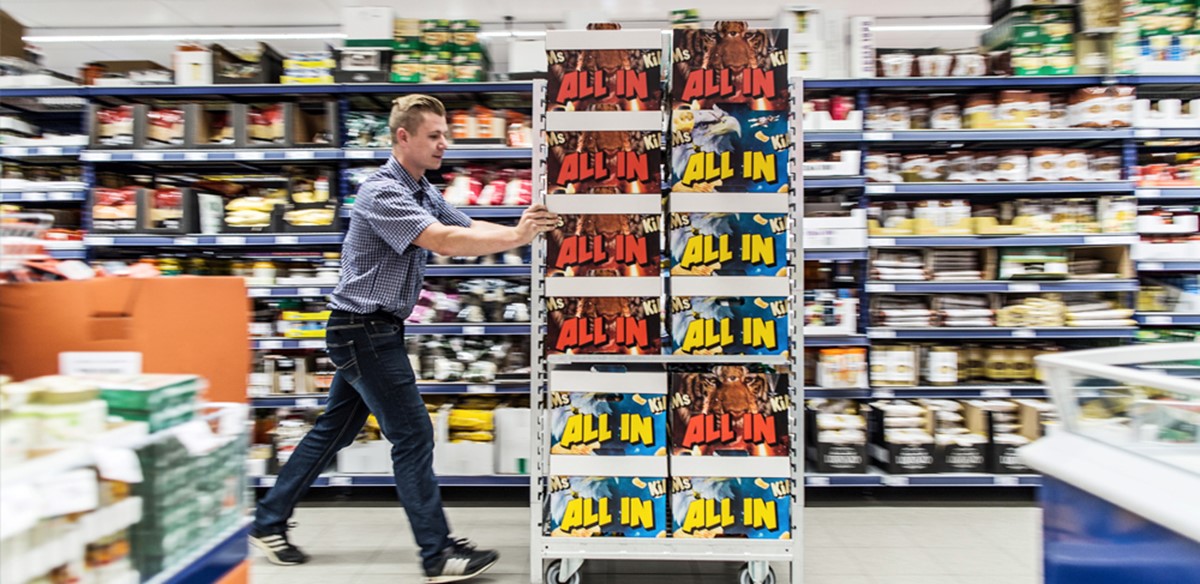 Working environment
Many employees repeatedly carry out improper lifts and movements every day – while transferring goods from one platform to another, restocking trolleys and shelves, picking orders, or assembling and reassembling trolleys. Often it is while performing work tasks which, in the absence of alternatives, have to be carried out based on an exemption issued by the labour inspectorate or a corresponding authority.
This can have major, even fatal, consequences for the employee's health, and at the same time result in completely unnecessary labour costs. Automation, better organization of workflows and use of tools are the solutions.
UNI-TROLL trolleys are designed with a focus on optimizing inappropriate workflows and avoiding unnecessary wearing out of employees. Our trolleys can be handled automatically, saving many working hours and aching backs.
When the products arrive at the store on UNI-TROLL trolleys, it is easy to roll them directly to their display locations in the store – ready and inviting for the customers. This saves reloading – with the associated risk of damaged goods and an unnecessary workload for the employees. The shelves can also be angled for better presentation of the products. This can be done with a standard tool, even while the goods are on the shelves. It is also easy to insert extra shelves, move them up or down or remove them from the side of the trolley. The trolleys have low-noise wheels that roll well, which makes them easy to move around even in small spaces and benefits the working environment.
When a trolley is empty, it can easily be stacked so it takes up a minimum of space in the warehouse and during return transport. This can also be done by machines, saving time, personnel resources and labour costs.
By clicking "SUBSCRIBE" you consent to receive digital marketing from us.
You can withdraw your consent at any time. Read more in our privacy policy.