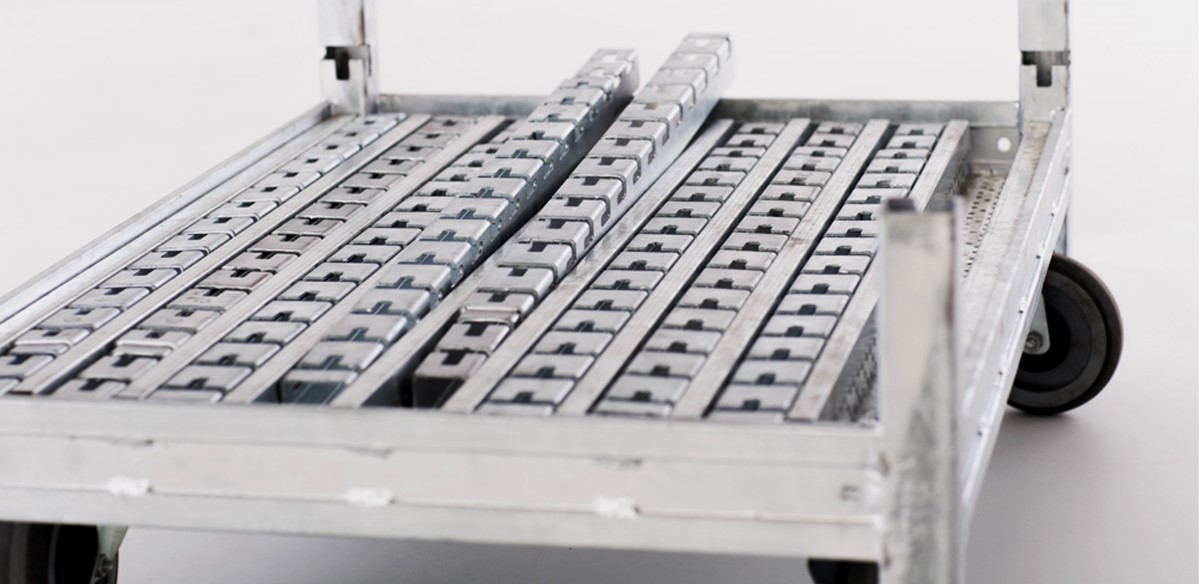 Let's rethink supply chain logistics!
UNI-TROLL is a new load carrier solution with global ambitions. Our vision is to revolutionize international goods distribution with universal trolleys and customized, united pool solutions based on sustainability and a circular economy.
Our goals are clear: to significantly improve the productivity of the individual users of our trolleys and pools; to protect the environment as much as possible from unnecessary one-way packaging; and to optimize com-panies' working environments. We know that all of this can be done a lot better than it is today, and we have the solution!
The UNI-TROLL trolleys fit the standard ISO modular measurements. They can be transported directly from the producer into the store and thus replace expensive and environmentally damaging one-way pack-aging and display solutions. Your goods won't be wasted during reloading and you will save expensive labour costs on handling. Labour costs and uncomfortable working positions are also reduced when the shelves are handled automatically, with and without the goods on. Simple and effective tools can easily be developed for individual needs, resulting in even more savings and OSH improvements.
UNI-TROLL trolleys are easy to arrange in order to utilize space optimally, whether in the store, the warehouse or during transport. In cases of empty transport or storage, our trolleys can be destacked and stacked so they take up a minimum of space. What's not to like? The whole UNI-TROLL concept is based on a visionary principle of a circular economy and pay-by-use via our pool concepts with united ownership. We believe this makes good sense environmentally and gives your business maximum added value.