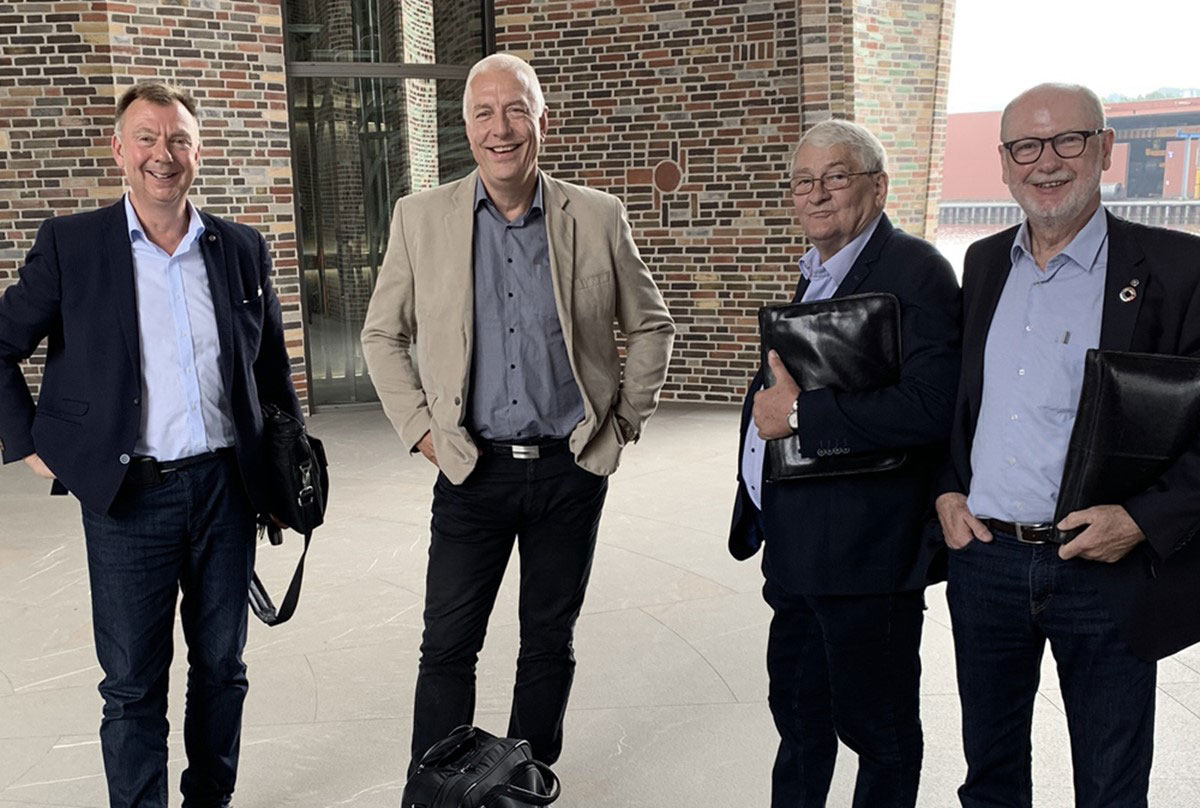 PRESS RELEASE 
A new universal trolley solution, which lowers operational costs in more environmentally sustainable ways.
At the beginning of March 2021, TPS Rental Systems, an international supplier of IBC containers, has entered into an exclusive agreement with UNI-TROLL EUROPE for the rental, financing and sale of their trolleys.
"We are very pleased to have found the right industrial partner in TPS, who we know can handle the big task of getting UNI-TROLL's patented solutions introduced to the market", says CEO of UNI-TROLL EUROPE, Søren Bøgede Andersen, who adds that "TPS has a well-established organization with employees and experience which will give customers confidence that their future trolley solutions, rental and logistics needs can be fulfilled".
The UNI-TROLL system significantly improves space and financing optimisation, user experience and productivity. Trolleys can be transported directly from the producer, replacing expensive and environmentally damaging one-way packaging with a fully reusable, pooling solution.
"The UNI-TROLL products fit very well with our portfolio and distribution network. TPS has the skills to serve large and medium sized customers with a new and interesting way of handling products as they move through their supply chain "says TPS COO Michael Gotfredsen, who is responsible for the collaboration and for the market introduction of the UNI-TROLL solutions.
About TPS: www.tpsrentalsystems.com
TPS is an international supplier of logistics solutions based on IBC containers. TPS primarily leases IBC container systems to a wide range of industries. TPS with the operational head office in Birmingham in England is owned by TPS Holding A / S, Denmark with i.e. Kirk Kapital A/S as a significant shareholder.
Contact Information: Michael Gotfredsen, COO of TPS, +49 151 46260200
UNI-TROLL EUROPE is a Danish start-up company that has developed a universal shelving trolley solution that fits the ISO standard module size 400×600 mm and is ready for robot handling. The various models of trolleys in the range are designed to be transported directly from the manufacturer to the store, which replaces expensive and environmentally damaging disposable packaging and display solutions. Trolleys can be built in flexible heights and with a flexible number of different shelf types. In case of empty transport or storage, trolleys can be disassembled to take up a minimum of space.
Contact Information: Søren Bøgede Andersen, CEO of UTE, +45 2371 2008