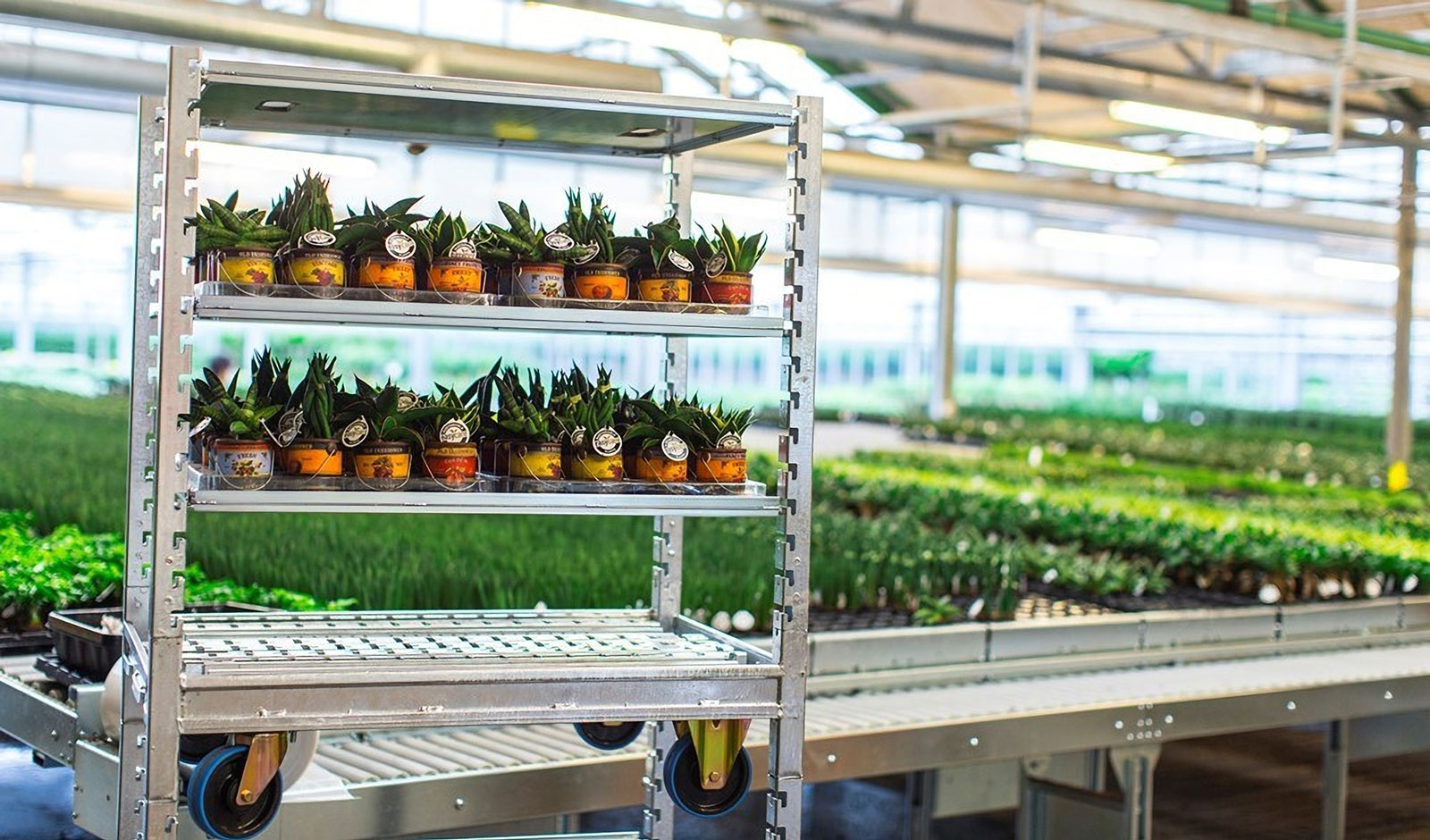 UNI-TROLL EUROPE, will be introducing a brand-new trolley design at LogiMAT 2018. The trolley is an alternative to half-pallets and the renowned roll cages. It is future-proof and designed for integration into automated processes.
The unique trolleys from UNI-TROLL are prepared to meet future needs and can be operated using robots and AGVs. In addition, they can be run prepacked direct from the manufacturer into the shop, replacing costly, environmentally harmful disposable packaging and displays.
"UNI-TROLL was developed for use in automated warehouse systems for transports by AVGs and the driverless trucks of the future," says Søren Bøgede Andersen, CEO.
"The concept provides many flexible options and can be used in both the retail and wholesale sectors, as well as in production processes and assembly lines.
Pool system
UNI-TROLL EUROPE provides global solutions that will revolutionise the international distribution of goods. Their pan-European pool system enables the trolleys to synergise the many links in the distribution chain.
Their founders are confident that the new trolley concept will make a big difference to the environment, end-users and companies that ship their products throughout Europe.
"The market needs a new unique, universal modular standard trolley for multiple logistic purposes. At UNI-TROLL EUROPE, we have redesigned modern logistics," according to CEO Søren Bøgede Andersen.
Modular trolley
Chief designer and co-founder Erling Mogensen has long seen this need for innovation in logistics.
"Our trolley – more than any other- enables automated operations in all links of the supply chain, from production to point of delivery. We don't want to do away with employees, but we do want to increase efficiency and improve capacity utilisation by adding the option of using robots.
The trolley is modular and can handle any type of goods that can be stacked and housed in boxes. It is multi-flexible in terms of both the number of shelves and height, whether filled or unfilled," Erling  explains.
UNI-TROLL EUROPE can be seen at LogiMAT/Trade World 2018, Hall 7, stand no. G 09.